Join Varjo and start pushing the boundaries of what's possible across realities.
If you want to change VR, computing and the world, you've come to the right place. If you want a job where you just show up and do the same boring stuff every day, move along.
See all open jobs at Varjo below. If you're passionate about tech and love to push limits, we can't wait to hear from you.
Calling new colleagues from all backgrounds.
Varjo is best known for delivering virtual and mixed reality that are indistinguishable from the real world. Founded in 2016, Varjo now does business in over 40 countries worldwide with 200+ employees in Helsinki, Washington D.C., Oslo, and London. And the resolution revolution has only just begun.
Our in-house R&D team produces the world's most advanced virtual and mixed reality hardware, software, and services that are now a symbol of the highest quality across the industry. Varjo products are already being used to train astronauts at Boeing, design vehicles at Aston Martin, and for many other use cases across the world's leading companies. We've also recently set new VR experience standards for prosumers.
As we are developing the next computing paradigm, we need a versatile team to help ensure that the new realities are designed for everyone. Take a look at what we have to offer.
Work with the best
You'll work with the world's best developers, engineers and professionals. We also partner with world-class brands to develop our technology. You'll work with them, too.
The highest tech
Work on building a tech stack that doesn't even exist. Here you're not only working with game-changing tech tools, you're creating them.
Lots of Freedom & Flexibility
A low-hierarchy culture with minimal bureaucracy and maximum opportunity for you to take charge of your work. Extremely flexible working conditions with remote work opportunities supported.
Competitive salary & benefits
You can't put a price tag on passion, but we'll show you how much we value your skills and dedication to your craft.
Global footprint
Collaboration with fellow teammates representing 20+ nationalities from all around the world.
And so much more
Friendly colleagues. Flexible vacation time. Healthy and non-healthy snacks. Dedicated learning days. No costume parties. And so much more.
"Everyone at Varjo seems to be comfortable with the uncertainty."
Sanna Shibasaki-Rosenberg

-

Lead Service Designer, Varjo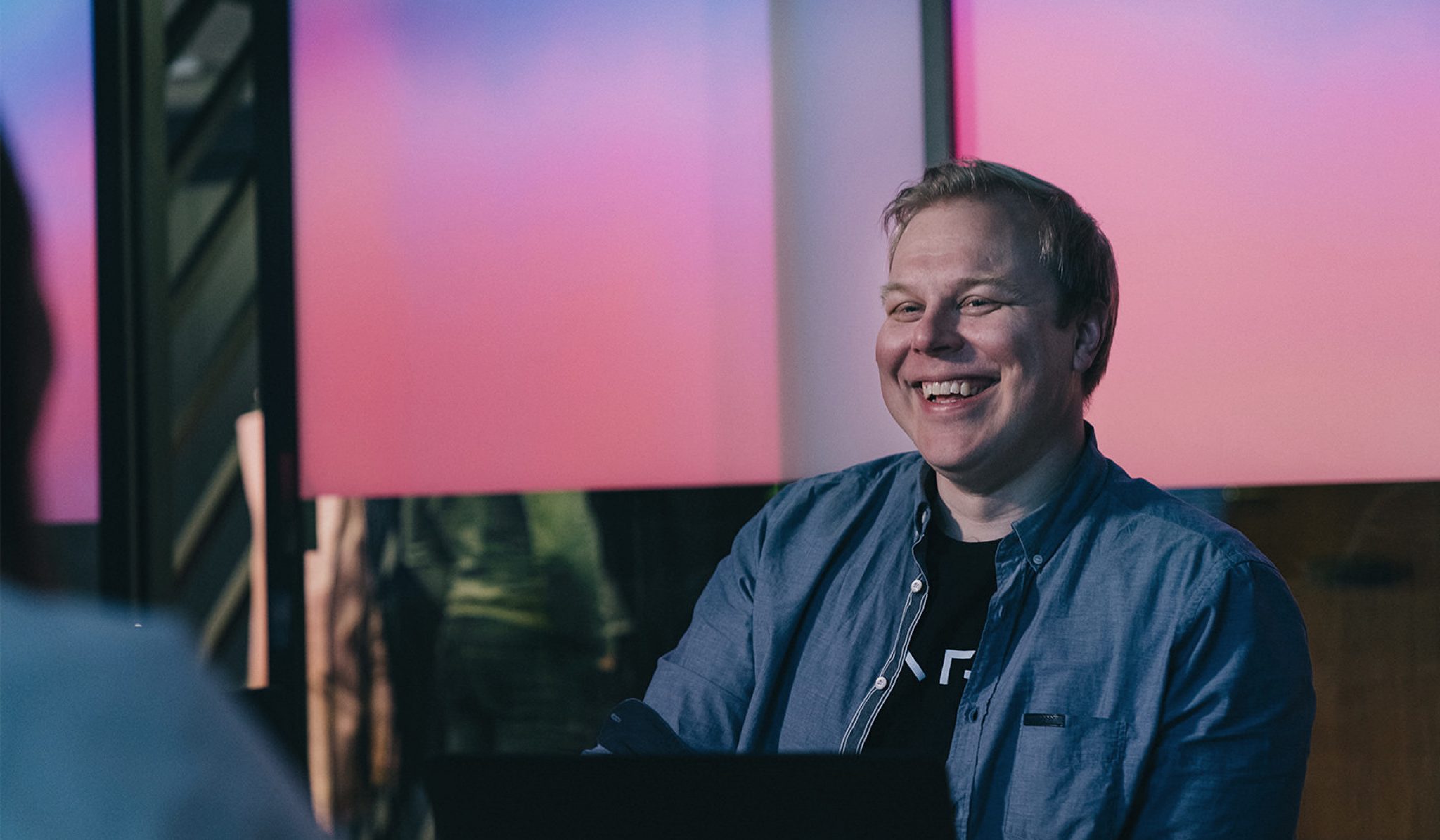 "No one has solved the problems we're solving."
Antti Peuhkurinen

-

Senior developer / XR engineer - Joined Varjo in November 2017
How we like to work
Varjo has been lucky to have attracted a supergroup of intelligent professionals from many different backgrounds to our team. We all share the same ambition level of wanting to build the world's best products, but at the same time, we want to stay humble, maintain a low hierarchy, and focus on solving problems.
These values are the guideposts for our everyday work at Varjo:
Be kind.
Aim for the virtually impossible.
Just do it – with style.
Have each other's back.
Keep it real.
If we are not having fun, we're doing it wrong.
See all open jobs at Varjo
Didn't find what you were looking for?
If none of the currently open jobs at Varjo were the right fit for you, send an open application and tell us who you are. See latest updates from Varjo & connect with us on LinkedIn.