Perfect your racing simulator with professional-grade VR
Advanced ergonomics and true-to-life visual fidelity make Varjo Aero a game-changing addition to a modern sim racing kit. Discover what professional racing drivers think about VR in Sim Racing and get the best tips to optimize your home setup.
Experience truly immersive sim racing with VR
Sim racing is a fast-paced, adrenaline-spiking sport, where split-second decisions can make or break performance. Traditional consumer-grade VR goggles haven't been able to meet the requirements for professional sim racing, but with Varjo Aero now available to all, sim racers can now:
Experience a true-to-life, 'in-seat' perspective.
Feel an unparalleled sense of speed and connection to the track.
Enjoy advanced ergonomics and a built-in cooling system that will keep you comfortable even in endurance events.
Stay ahead of the competition:  Crystal clear edge-to-edge visibility enables to you keep an eye on your rivals to make that pass in the next curve and avoid being hit.
The Best Racing Simulator At SimRacing Expo 2022
Varjo Aero was featured in many racing simulators at 2022 SimRacing Expo and GamerMuscle test drove the hidden gem of O-Rouge's LMP rig with Simucube wheel base and Varjo Aero headset.
"It felt absolutely amazing to drive, this was unequivocally the best rig I had a chance to try on at SimRacing Expo 2022" – GamerMuscle
"If you're serious about sim racing, you need this headset!"
"It was like a whole new experience, I could not believe it! In racing, you're constantly next to other cars and you're constantly glancing to get an idea of where am I? Am I too close,? Am I going to get hit? So your eyes are constantly darting around, looking at the environment. In the other headsets, that's all blurry. In this thing, because it's so clear, everything looks amazing  — This headset is more perfect for sim racing than any other experience I've had. So, there you go, if you're serious about sim racing, this is a no-brainer for sure." – Get Your Game On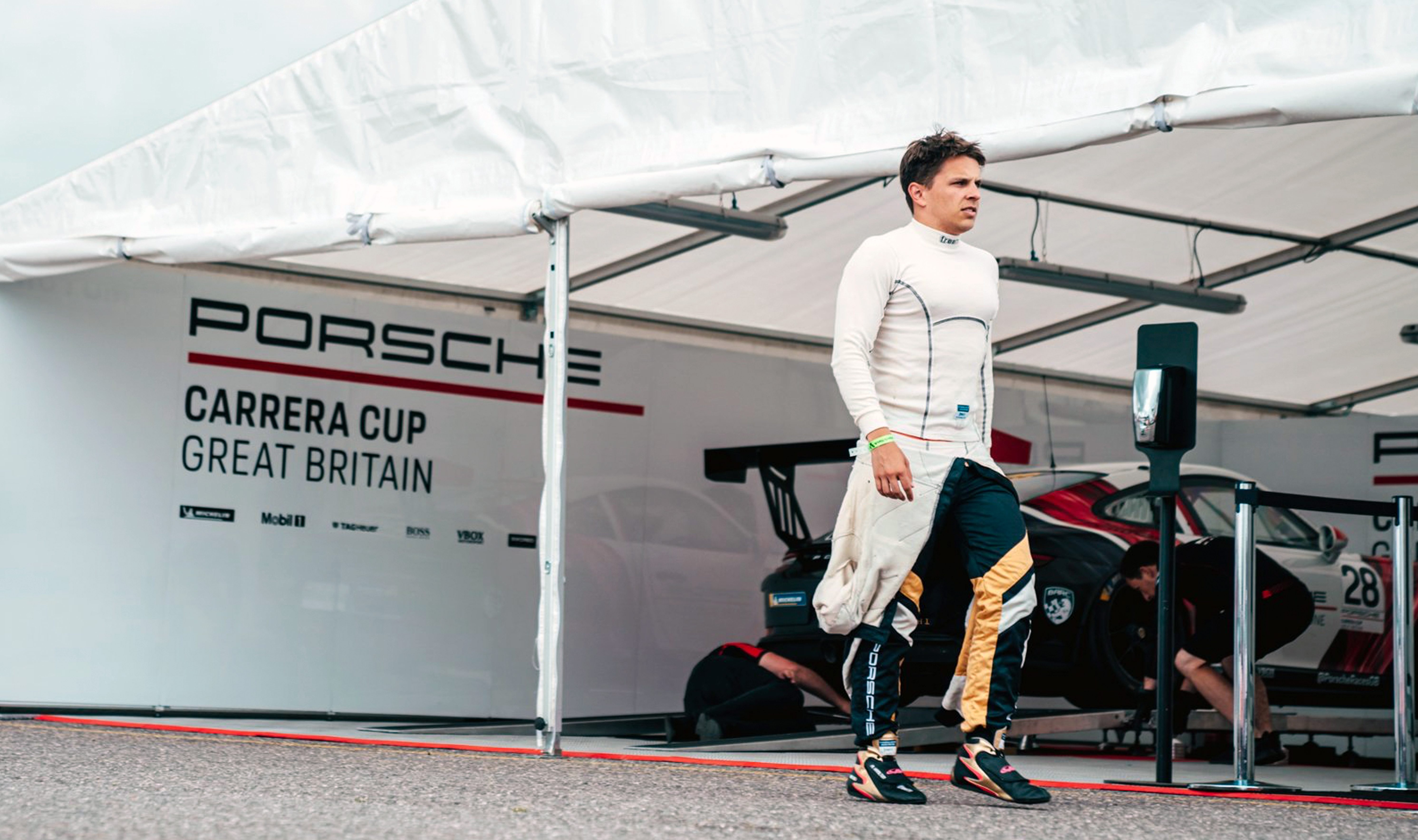 See what professional racer Archie Hamilton thinks about VR sim racing
Archie Hamilton is a professional racing driver and a Youtube star, who has been driving competitively since the age of 11. He has raced on some of the most famous tracks and tournaments, and only the best equipment is good enough for his training rig. "To be honest with you, I wasn't a fan of VR in the past, but then I tried this and thought, this is really really impressive".  -Archie Hamilton
Partnering up with the best
Varjo has recently teamed up with Simucube, an industry-leading provider of ultra-premium sim racing peripherals, to help drive new standards for high-end virtual motorsports. And, that's only the first lap. New exciting partnerships are just around the next corner, so keep your eyes peeled.
"This is absolutely insane level of immersion "
See what Boosted Media says about Varjo Aero headset whilst playing iRacing, Automobilista 2 and Assetto Corsa:
"I think one of the outstanding things is that the sweetspot in terms of focus is so large, so I'm not getting weird distortions or weird blurry effects going on — It's really drawing me into the environment. –I don't say this lightly, but I could honestly see myself using this headset for Simracing over my triple screen, which is not something I would say for any other headset I've tried." -Boosted Media
PRO tip
How to create the best sim racing setup
Our Head of Sim Racing, Rune Karlstad shares his best tips for perfecting your at home racing simulator.
PRO tip
How to mask your steering wheel
Samuli Jääskeläinen, Senior Software Developer, shares step-by-step instructions on how to mask your steering wheel with Varjo Lab Tools.
Best VR Headset in 2022
Meet the best VR Headset for Sim Racing: Varjo Aero
Dual mini-LED displays with 35 ppd peak fidelity, 150 nits of brightness, and a 115° field of view for stunning edge-to-edge clarity.
Crystal-clear, variable resolution, aspheric lenses offering a massive step-up in visual fidelity over consumer-grade Fresnel optics.
Automatic IPD adjustment and ultra-fast, built-in eye-tracking at 200 Hz for a tailored, optimal experience to every user, every time.
Premium lightweight comfort with a 3-point precision fit headband, active cooling, and optimized ergonomics for long-duration usage.
Get the ultimate experience of SteamVR content including Assetto Corsa, F1 22 and iRacing.
Learn more about using best-in-class VR in sim racing
We partner with the best players on track: