Go from the lab to mixed and virtual reality.
Conduct high-level academic, clinical and commercial studies in the most immersive XR/VR environments. Build true-to-life virtual recreations of any setting for any type of research.
Use VR for research and gain meaningful behavioral insights with a level of accuracy you would expect from real-world studies, but without the considerable research costs.
Recreate real-world research in VR/XR without high costs.
Research professionals can easily create any true-to-life environment for advanced clinical, academic, or commercial studies. You can now match the exact feeling and conditions of real-world studies, allowing you to gain meaningful behavioral insights when conducting research in XR/VR without the impracticalities and high costs.
Read our blog posts:
Get the most complete insights into human behavior.
Combine our high-accuracy eye tracking data with biometric data from another platform to measure human behavior and cognitive load with unmatched precision and reliability. This gives you the most complete and full human insights available anywhere in the world.
Varjo provides the world's highest-speed eye tracker (200 Hz) integrated into an XR/VR headset. Study even the smallest eye movements like saccade velocities and fixation duration with research-grade accuracy and precision. Gain deep, reliable and immediate insights into what your subjects see and experience at a level never seen before.
Most advanced XR and VR for research
Unique features for high-fidelity immersive studies
Industry-leading resolution (up to 70 pixels per degree)
115-degree field of view to see large objects in the full frame
Blend photorealistic virtual and real content seamlessly with Varjo XR-3 video pass-through
90 Hz screen refresh rate allows dynamic content to run smoothly
Capture even the smallest eye movement with Varjo's integrated eye tracking at 200 Hz
Industry leaders and pioneers already choose Varjo's XR and VR for research.
"The resolution provided by Varjo means that our customers can now utilize simulated research environments instantly, with a fraction of the cost compared to building real ones."
– iMotions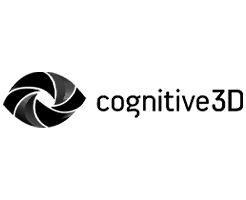 "The precise eye tracking and human-eye resolution available only in Varjo's headsets are necessary requirements for companies to increase trainees' immersion and capture actionable data."
– Tony Bevilacqua, Founder & CEO of Cognitive3D
"With Varjo's integrated eye tracking, we can understand the relevance of the analysis and results. It adds a crucial layer of capability and trustworthiness to our user research."
– Casper Wickman, Technical Leader at Volvo Cars
Total compatibility with the world's most popular 3D software
Varjo's next-generation mixed and virtual reality headsets are fully compatible with a rapidly expanding collection of the most widely used 3D platforms and analytics software, including Unity, Unreal Engine, OpenXR 1.0, iMotions, and Cognitive3D.


Natural immersion in virtual and mixed reality
Varjo XR and VR headsets enable an incredibly natural experience, thanks to their incredible visual quality and a 115 degree horizontal field of view.
In Varjo XR-3, the video pass-through enables creating immersive scenarios where you can blend reality, AR and virtual reality seamlessly for a true mixed reality experience. Our depth awareness enables natural hand, object and people occlusion.
Next-level hand tracking with Ultraleap
With integrated hand tracking in Varjo XR-3 and VR-3, your subjects can use their real hands as naturally as they would in real life. Our devices precisely sync virtual hands/controls with real hands/controls to give you a full understanding of how people perceive and interact with any research environment.
Stay comfortably immersed for longer
Automatic IPD, ultra-wide, custom-made aspheric lenses, and the highest resolution displays available make everything instantly sharper and smoother – reducing eye strain and simulator sickness for your research subjects. Our headsets are also 40% lighter with an adjustable precision fit strap to enable longer, more immersive sessions in total comfort.
Only true-to-life mixed reality
Varjo XR-3
Varjo XR-3 supports ultra-high resolution across the widest field of view of any XR headset. And our depth awareness is another industry-first – perfectly blending real and virtual elements with incredible true-to-life accuracy.
Visual perfection becomes a reality
Varjo VR-3
Varjo VR-3 sets a new standard for naturally immersive computing with our full frame Bionic Display – the industry's highest resolution across the widest field of view for extraordinary true-to-life visualizations.
Designed for professional VR. Now available for all.
Varjo Aero
Varjo Aero is the newest virtual reality headset in our portfolio of professional-grade VR/XR headsets. It is the first Varjo device available to all demanding VR users. Thanks to its lower price point and hardware requirements, it is also the perfect headset for larger implementations such as academic classrooms.
Read our insights on VR/XR for research: